SOUND AND CONSCIOUSNESS
Healing With The Power of Sound Workshop
A  vibrational healing workshop with
Jeanne White Eagle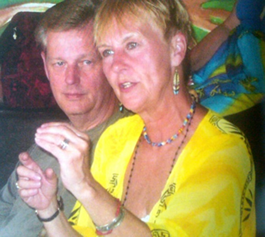 The intent of this workshop is to share and experience firsthand the use of vibration in the healing of our bodies, Physical and Emotional…and in so doing, creating the vibration that will bring about the healing of our planet and help bring a shift in the mass consciousness.
Having twice used the Power of Sound to heal from cancer, Jeanne White Eagle, author, teacher and visionary will share her story and journey to healing. She will help us to create an experience in which together we will call into being the sounds that will shift the vibration of fear and chaos touching our world today changing it into one of Love.
Often called Ambassadors for World Peace, Jeanne, with her husband John Pehrson, travels the world promoting peace through sound, movement and a variety of conflict resolution techniques. Join her for this experiential workshop in awakening to the sacredness of sound and vibrational healing.
Come and play with us.
*Private Sessions are also available.
For more information contact Jeanne.  For more information on workshops by John Pehrson go to www.mysticalnumerologyonline.com.