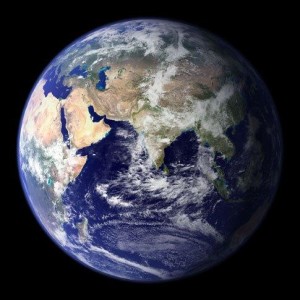 DEFINITION OF INSANITY
For some time now I've become increasingly aware of the incivility growing in our world and particularly the vitriolic language that is being used more and more over television by certain so-called news media organizations, as well as over the Internet, particularly on Facebook and other social media. This includes any misinformation that is being deliberately distributed. And it doesn't take a rocket scientist to notice that not only are more conflicts developing around the world, the rage within the conflict seems to be ramping up to some kind of a chaotic climax.  It is as though the human race has declared war on itself. I don't know how you see it, but I believe we have here a clear definition of INSANITY.
For those of you out there who are aware of visiting species from other star systems, do you know of another species that spends an inordinate amount of time and energy attempting to destroy itself?? So far, in my findings, human beings are the only species I've come across that does this. All other species seem to have arrived at the conclusion that cooperation is key to survival and ongoing evolution throughout the Universe. Up to now, Humankind as a whole hasn't learned this. We'll get there (soon, I hope!), but we're not there yet.
Now, having said that, I'm acutely aware that there is a groundswell taking place simultaneously, one that is being created by individuals who, one by one, are waking up. That is to say, becoming fully conscious. What does this mean?
One of the first steps (and it may, indeed, be the first step) in becoming fully conscious is the willingness of a person to take complete responsibility for his or her actions in daily life. As an example, notice the words you use when speaking with another. Notice the energy and attitude with which these words are being spoken. If you disagree or are at variance in some way with someone and you "speak your mind," ask yourself, "What do I want the result to be?" In other words, do you want to destroy that person in order to prove a point OR do you want to communicate in a way that that person can hear your viewpoint, opening the possibility for honest dialogue to take place?
Again, I'm particularly interested in the way people post and respond both in the media and on Facebook. Too much energy seems to be going into separating our country/world simply because one person or persons want to convince another that his/her viewpoint is the "right" one and that if there is disagreement then the one on the receiving end is "wrong."  Age old story. I'm guessing it's how the political concept of "conservative and liberal" was born. Personally, I don't like the game. It does nothing but create separation and our world has too much of that already. It feels like it may be time to make different choices. Ones that hopefully can bring us together in a good way, where differences are honored rather than being reasons to attack.
Becoming fully conscious, is no easy task. Oddly, we're born awake and along about the age of three we begin to go to sleep, for it is at this point that language has taken root and as human dramas are created, unless a person is fortunate enough to be born into an environment that nurtures the awakened spirit, the consciousness of the single human being begins to forget, not realizing or remembering the reality of having entered our world from a state of absolute awareness.
So what soil is needed for a seed to grow inside a species' collective consciousness that carries within it a message that to destroy itself is the road to success, (whatever definition is assigned to the meaning of "success" for a particular individual or group of individuals)? I believe it is the soil that is born out of the "forgetting" that begins in the early stages of a life. When the consciousness of a person begins to sleep then the perception of "separation" is experienced as real and he or she begins to lose the awareness that all life is connected and stems from a single Consciousness. Once this happens, the dramas set in and one spends an entire lifetime attempting to find the connection that he or she came in with. In this search, differences emerge in innumerable ways among human beings, and rather than being seen as reflections of a larger whole, they, more often than not, are seen as threats and thus, fodder for conflict that may eventually lead to war.
This may sound a little simplistic but I'm hoping you get the gist of what I'm saying. It is time to wake up… to remember…to become fully conscious… Be aware in each moment of what you say, how you say it. Words are vibration and carry the energy of the idea you are espousing.  Be aware of each and everything around you, movement, color, sound.  Be aware of your feelings. Be aware of the emotional responses you have to your circumstances.  Sometimes it isn't that you need to "do" anything other than simply "notice." The noticing itself, can change a circumstance.  Listen to all around you. Really listen.
Be aware.  Start waking up, if you're not already there. It's time.
The Insanity of humans attempting to destroy life at any level  has run its course.
It's time to wake up and experience who we really are…  Beings of unlimited potential and possibility, remembering that all there really is is Love.  And to quote a friend, "…everything else is 'pictures in perceptual reality.' "
<> <> <>