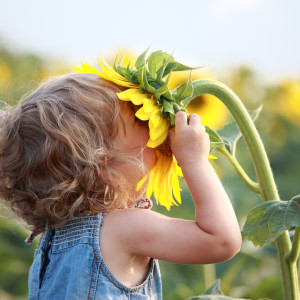 A TODDLER'S TEACHING 
FOR THE COLLECTIVE CONSCIOUSNESS
A few days ago I had the great privilege of being in conversation with a little two and a half year old toddler from Norway.  His mother has been a friend for many years and gave birth to this little starchild that has discarded his given birth name to be called "Ungen," … translation, "the Kid." His request. It's hard not to smile when given such orders from one so young.
Observing "Ungen" from the sidelines at one point I became acutely aware that he rarely stopped talking. In fact, his talking was incessant. I watched to see when he breathed and found it fascinating that he really was able to get a quick breath periodically inside the continuous nonstop riverflow of words… none of which I understood, because, sadly, I don't speak "2-year-old" or Norwegian.
As Ungen spoke, his facial features were always full of animated expressions and his little body would dance with the energy of whatever thought was coming out of his mouth.  I found myself quickly responding internally with questions that seem to have come from the generation of my own children (now in their 40s)… questions like, "Would Ungen be diagnosed as hyperactive?  Would he be subjected to all the supposed remedies that have continued to be popular even today, particularly using medications as Ritalin, Dexedrine and a whole list of other such treatments meant to help a person, in this case a child, become "calm" and focused? "  Arghhhh!!!  Is it possible that there is NOTHING "WRONG" with Ungen. That rather, there is something VERY RIGHT about this little crystal Being that has come onto our planet at this time… (Forgive my using the concept of "right and wrong." It just seems to fit here.) …
When I asked Ungen's mother, "What is he saying?" She replied, "He's saying, 'Now I'm sitting down in my chair. John is sitting in his chair. Jeanne is taking a bite of her food. John is getting up to wash his plate." Or he might be saying, as he played with his toy dishes,  "I'm making pizza. I'm putting in onions. Now I'm putting in cheese…now peppers. Now I'm putting the pizza into the pan." Or playing outside, saying "I'm running across the yard. Jeanne is catching the ball. Mama is running." Or, when playing music with us at one point, "I'm playing the drum. Jeanne is playing the piano. John is singing. Now Mama is playing the drum. I'm playing the drum."  … etc. etc. etc.  At every turn, Ungen was being fully and totally present in the moment at hand, describing whatever he was experiencing in that moment, including relating feelings as best as a toddler can… "I feel hot." "I am hungry."  "I love Mama."
Keep in mind, this little angel is only 2 and ½ years old. He is fully awake and aware. His mother says that he remembers everything, which makes sense when you think about it. If a person is fully awake and aware in the present moment, then whatever presents itself in that moment is very alive and unless conscious effort is made to forget, the memory of that present moment, regardless of when it occurred, will be remembered with clarity.
And so what would happen if a person remained fully awake and aware for an entire lifetime? If at all times each one of us stayed conscious and fully present in every moment … rather than being attached ("attached" being the key word)  to a past incident or continuous planning for a future event in such a way that the mindtalk within our heads is playing out ongoing dramas and outcomes, complete with details and variations that boggle the imagination, a torrent of internal mental pictures running rampant complete with scripted language, colors and stage props? … What if this mindtalk had a leash on it… that leash being a state of being fully present in the present moment?
Our world would be very different, wouldn't it?  Think of the hours within a single day , normally filled with the unconscious mindtalk that would be freed up for creative thinking and action. In my book, Eyes Open, Looking for the Twelve I share that it is around the age of three years that a person begins to unconsciously ' go to sleep,' spending the rest of her or his life attempting to find the way back to the state of awareness  he or she came onto the planet with in the first place…
As human beings, each of us is born with unlimited potential however one chooses to define this. This potential, intuitive and otherwise, for most persons seems to go dormant or disappear altogether once the individual begins to interact with a world whose mass consciousness doesn't encourage open exploration and development in this area as being primary to humankind's journey  "up the evolutionary ladder" toward an enlightened and fully awake species. …
What if there were a way to help the masses "hone and maintain" a conscious state of awareness, in other words, to create a "wakeful state" for one's total lifetime?? If what I have been shown in the recurring dream described in my book is correct, then there is a way. Certainly it isn't nor will it be the only way. But clearly, it is one very powerful way to help the Collective Consciousness move from one state of being into another. Ultimately, it will help to create what is necessary for the human species to evolve into an eventual enlightened lifeform.
The premise here is that if one is fully awake then the concept of "separation" dissolves. Being in the present moment, awake and aware, one experiences absolute connection with the person and circumstances at hand. It is in the sleeping of the conscious mind that we forget who we are and, as just said, we spend a lifetime attempting to "wake up," to remember and find our original "blueprint."
So little Ungen, in your being fully aware, you're reminding us that by staying awake inside each conscious moment, I can remember who I am, we can remember who we are as a species, and then can and will make choices that will help and nurture our Earth and all life here, now and for generations to come.
<><><>